Authentic. Restored. Vintage.
Our Process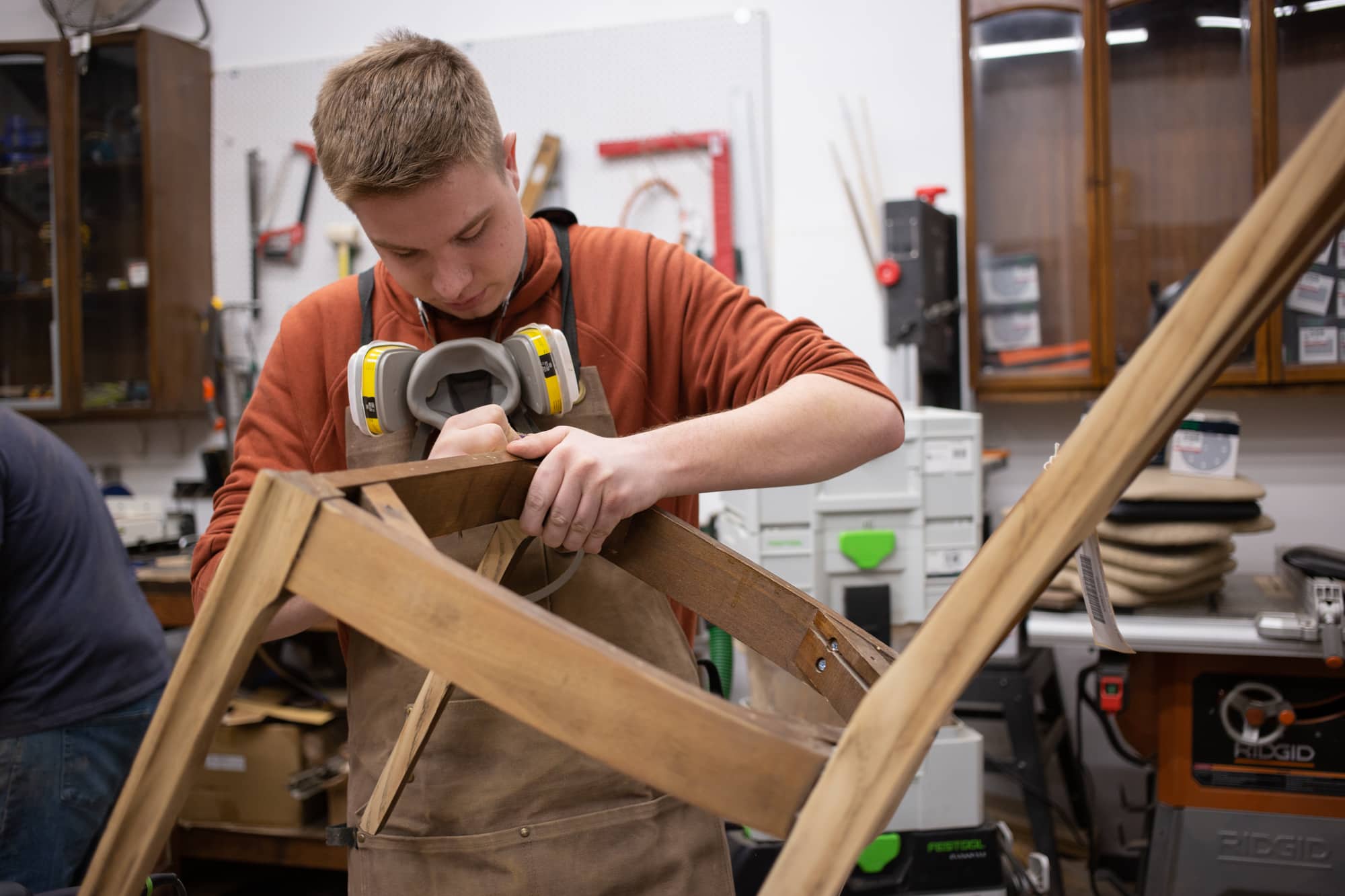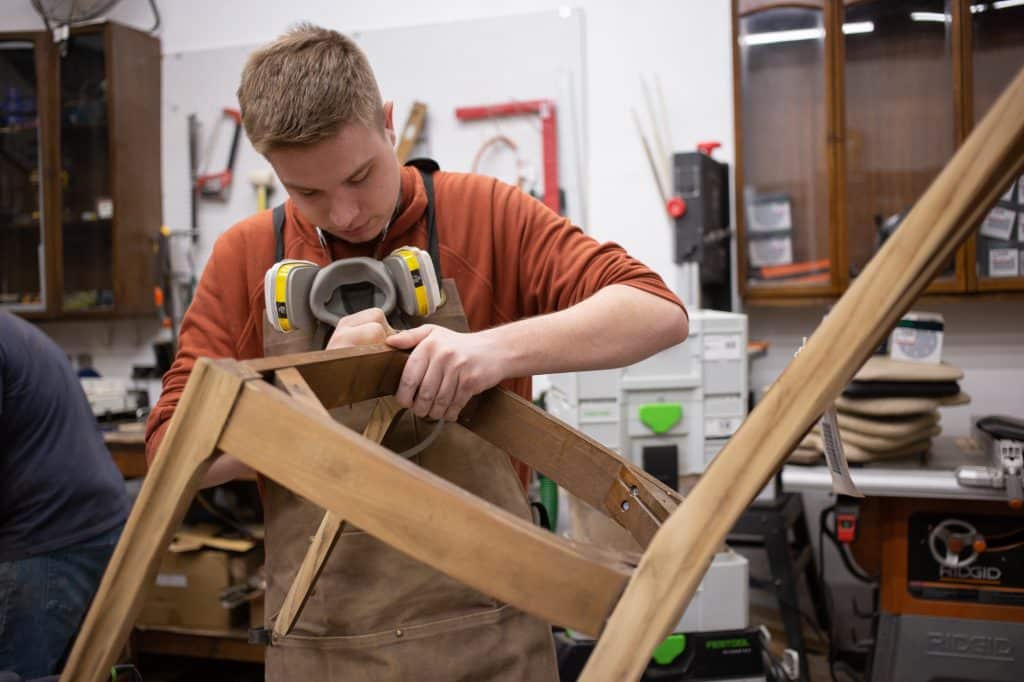 1. Your Piece is Carefully Sanded Down and Repaired
Your piece Is sanded down to remove any chips dents or scratches! The piece is also checked over to make sure that the doors and drawers function as they should! They also go over the structure of the piece and make any repairs as needed!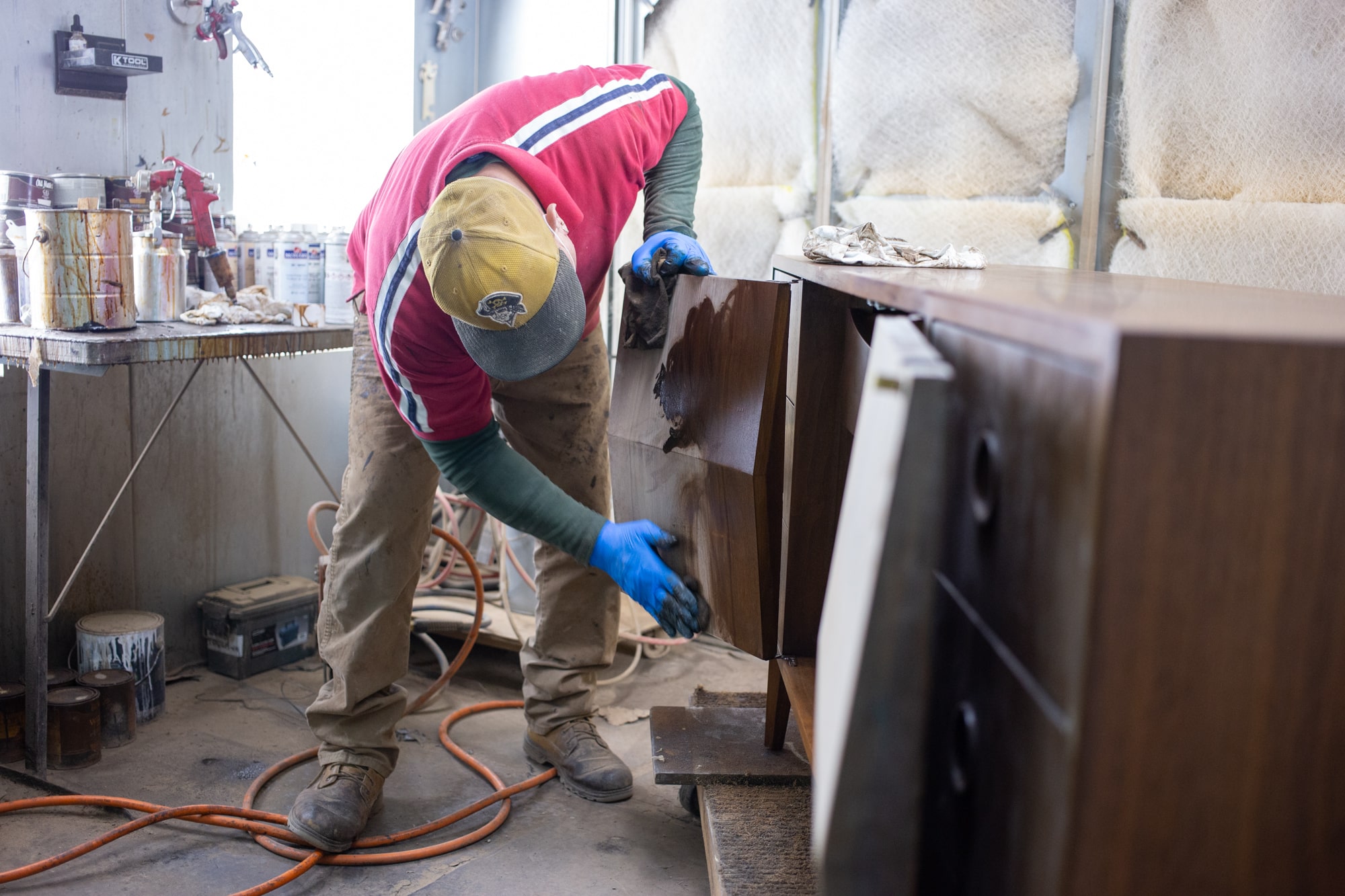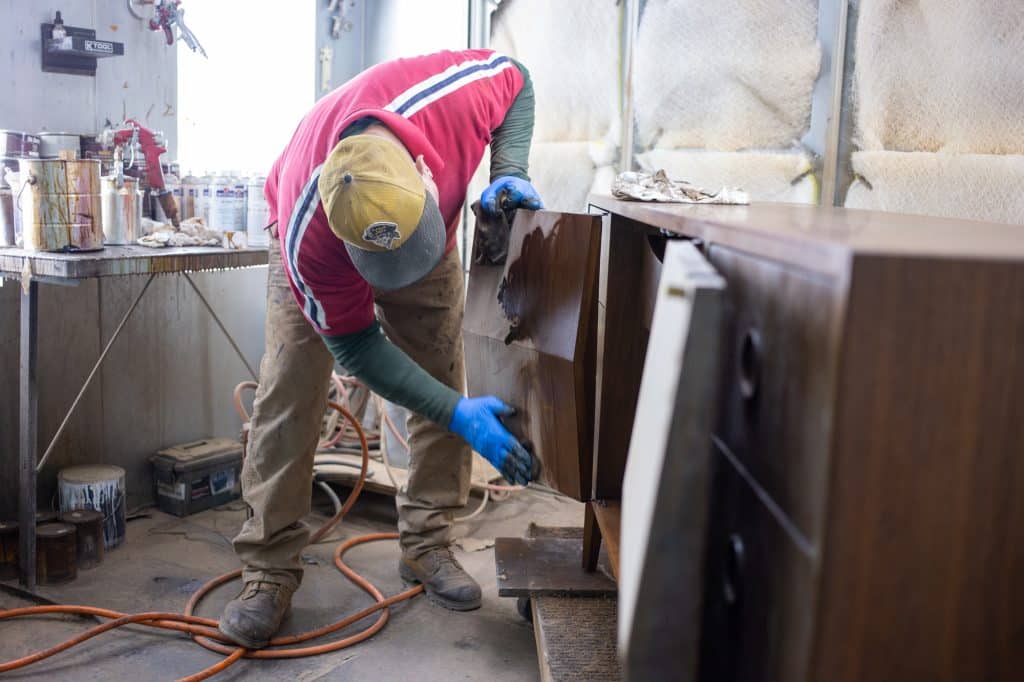 2. Apply Your Stain and Clear Coat
Your piece is stained and sprayed with 2-3 coats of satin finish. Want it shiny or flat we can do that. Pieces going in the same room can be color matched together to get complete bedroom and dining sets!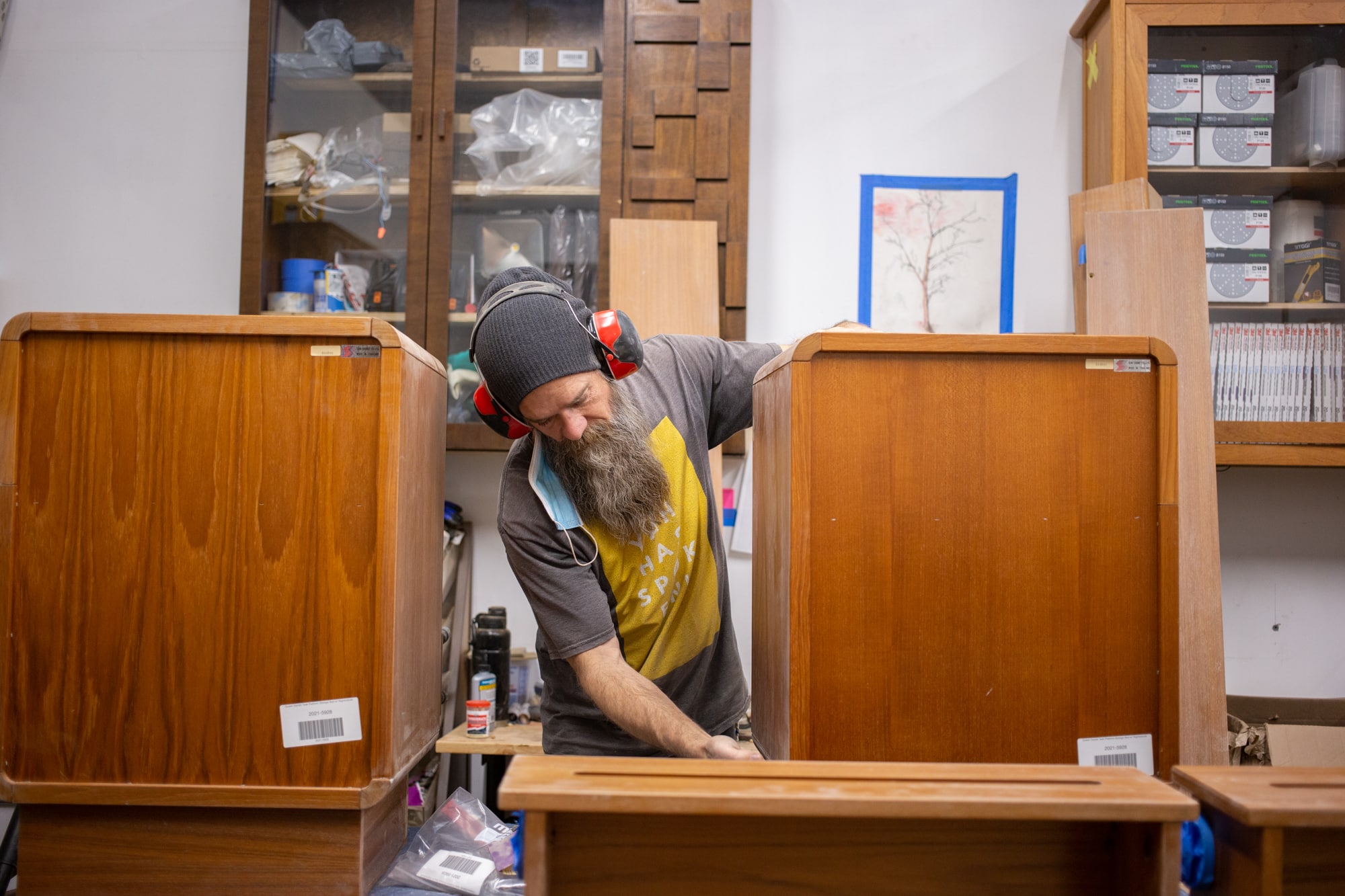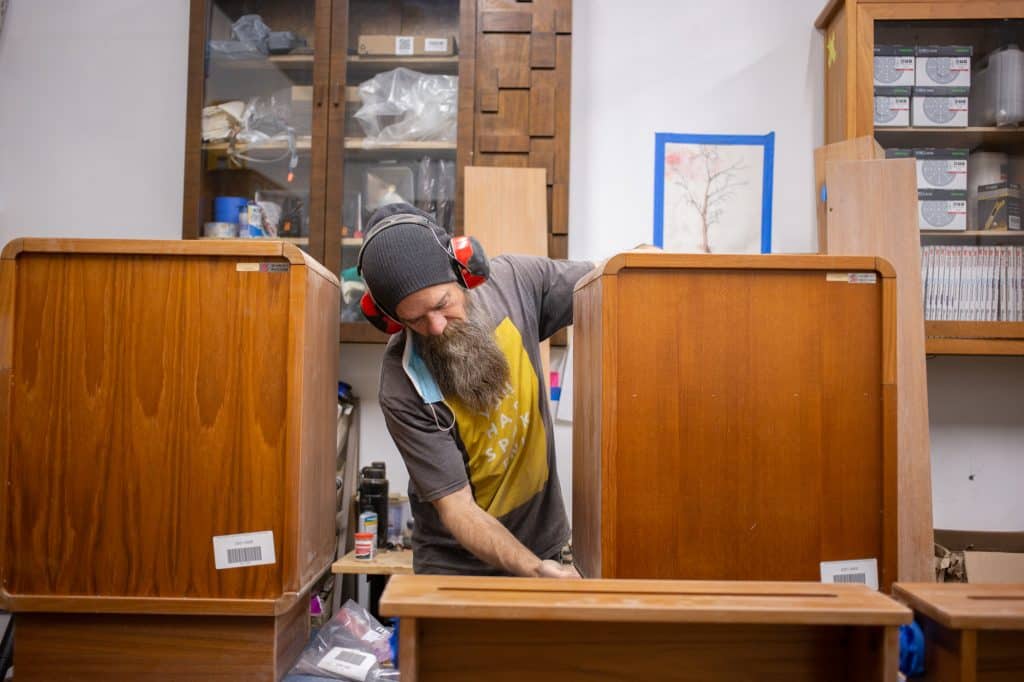 3. Your Piece Is Checked for Quality
We check the piece over top to bottom to make sure that it is absolutely perfect for you before it is shipped out! Our quality control Inspectors go over 50 different elements before shipping! Every piece! Every drawer! Everytime!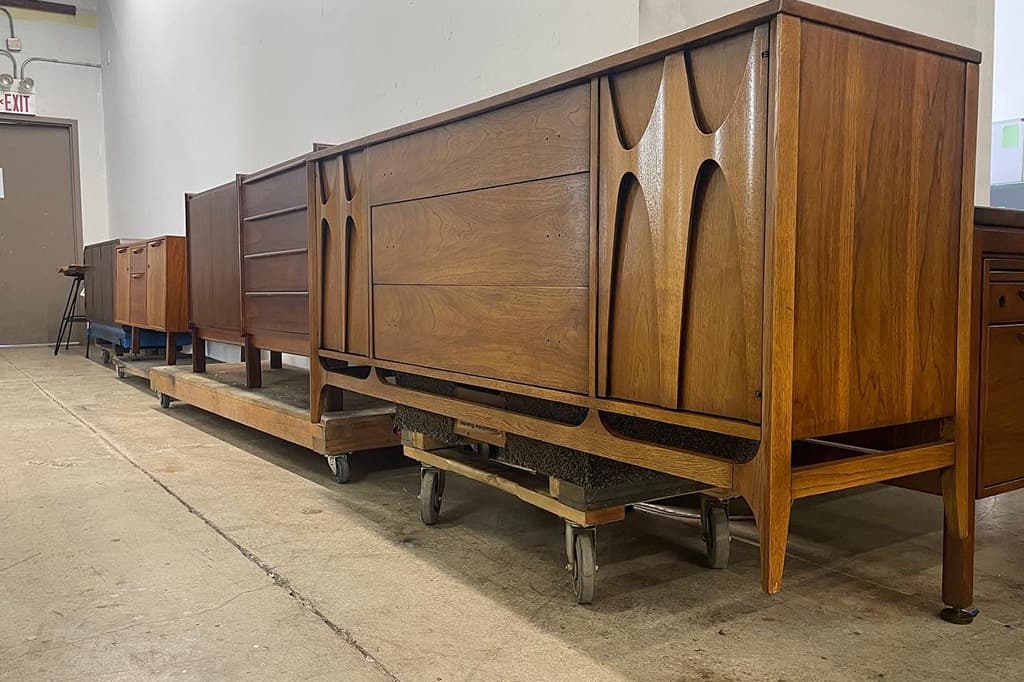 4. Your Piece Is Ready For 60 More Years of Use!
You're vintage piece is back to like new condition and ready for shipping! We'll send you come quality control photos to sign off on before we ship it all the way across the country! Once you sign off that you love It! We pack it up safe for transpiration and off it goes!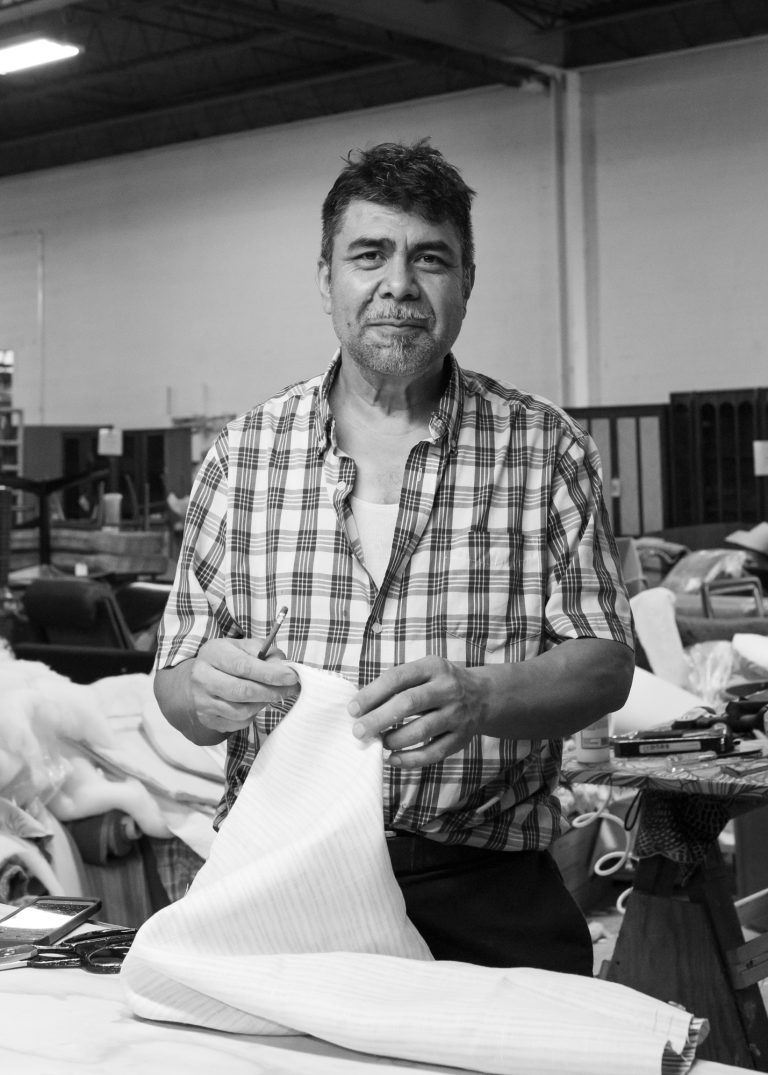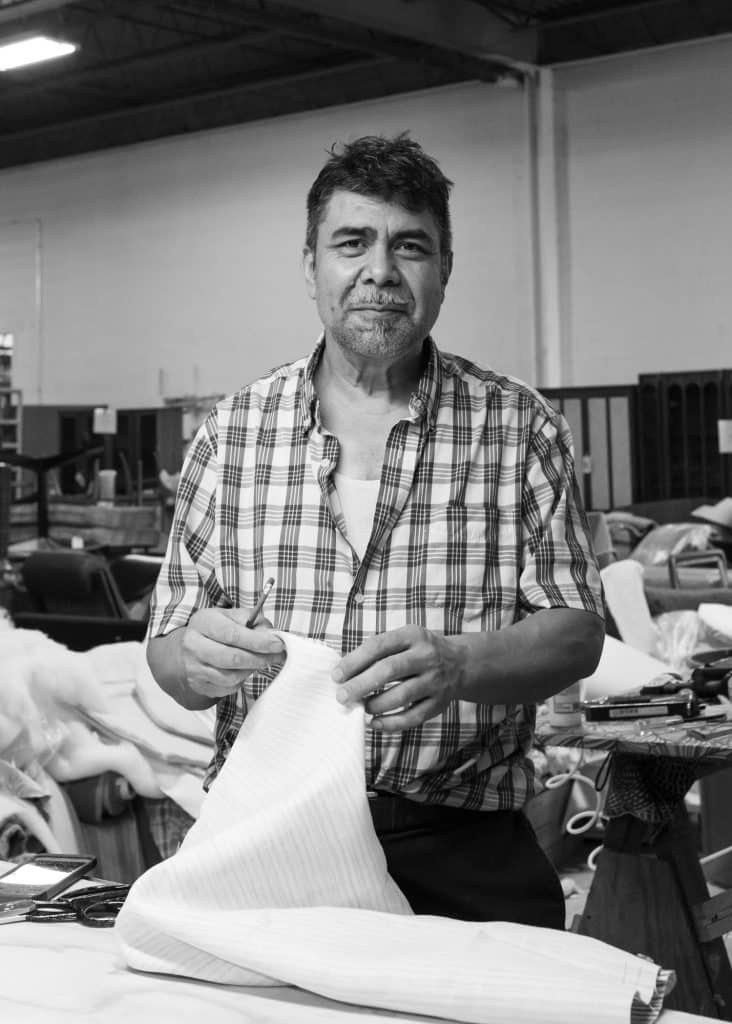 Restored By The Masters
They Don't Make Them Like They Used To
There's a profound truth to the sentiment, "They don't make them like they used to," particularly when it comes to the furniture craftsmanship of the past. The mid-20th century was a golden era of furniture design, distinguished by an unparalleled dedication to quality, attention to detail, and the use of enduring materials. Each piece was meticulously handcrafted by skilled artisans whose passion and expertise shone through in their work. These craftsmen had a profound understanding of their materials, whether it was rich, solid wood, luxuriously soft leather, or innovative textiles. They took pride in their work, often spending hours, days, or even weeks perfecting a single piece of furniture. Today, while there are still dedicated craftsmen, the furniture industry is dominated by mass production and cost-cutting measures, often at the expense of quality and longevity. The bygone era of furniture craftsmanship serves as a reminder of the timeless beauty and durability that can be achieved when skilled hands, a discerning eye, and quality materials come together. Our Team Of Craftsman Is Just as old as the furniture proving they truly "don't make them like they used to"
–Before & After–
Ready For 60 More Years Of Use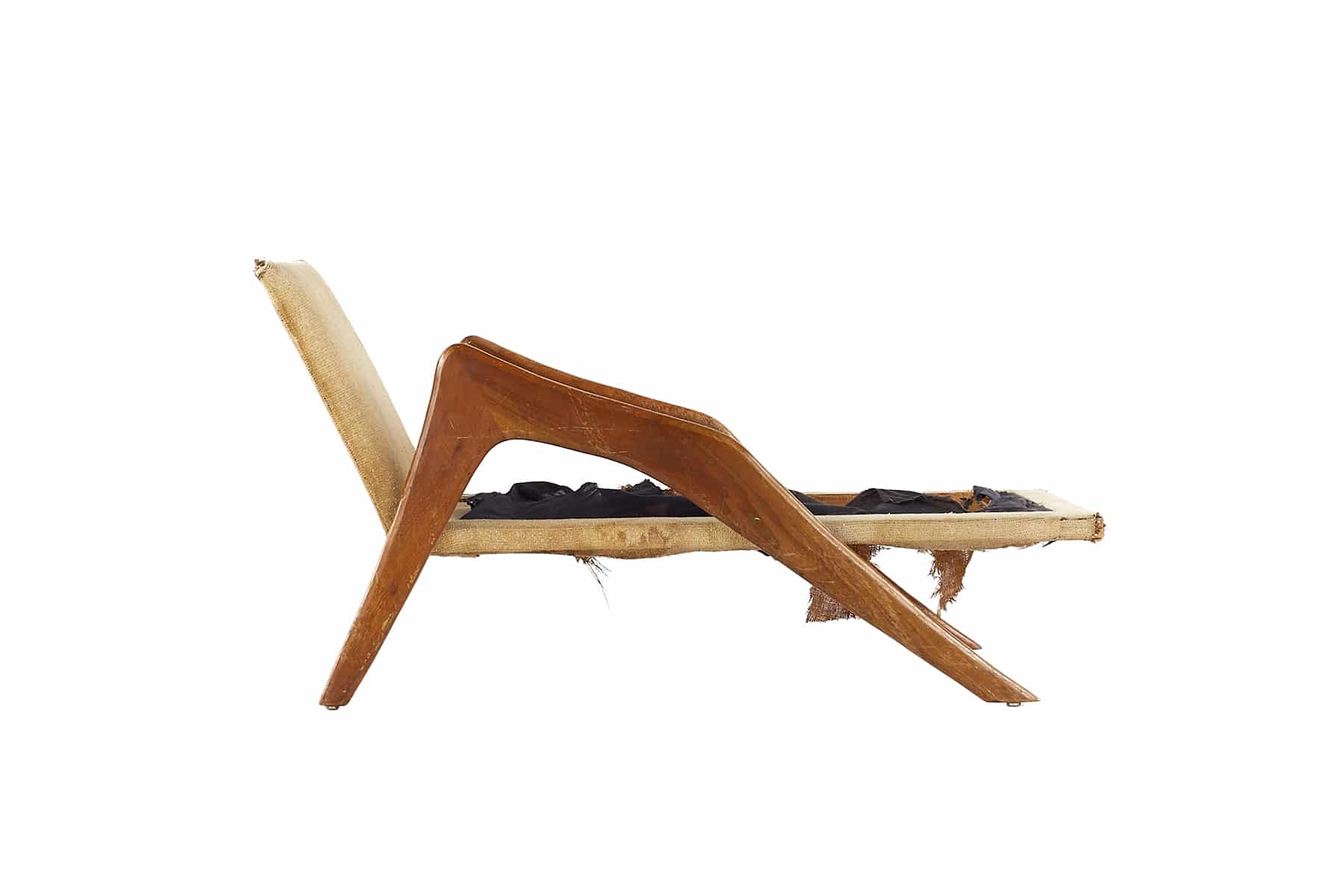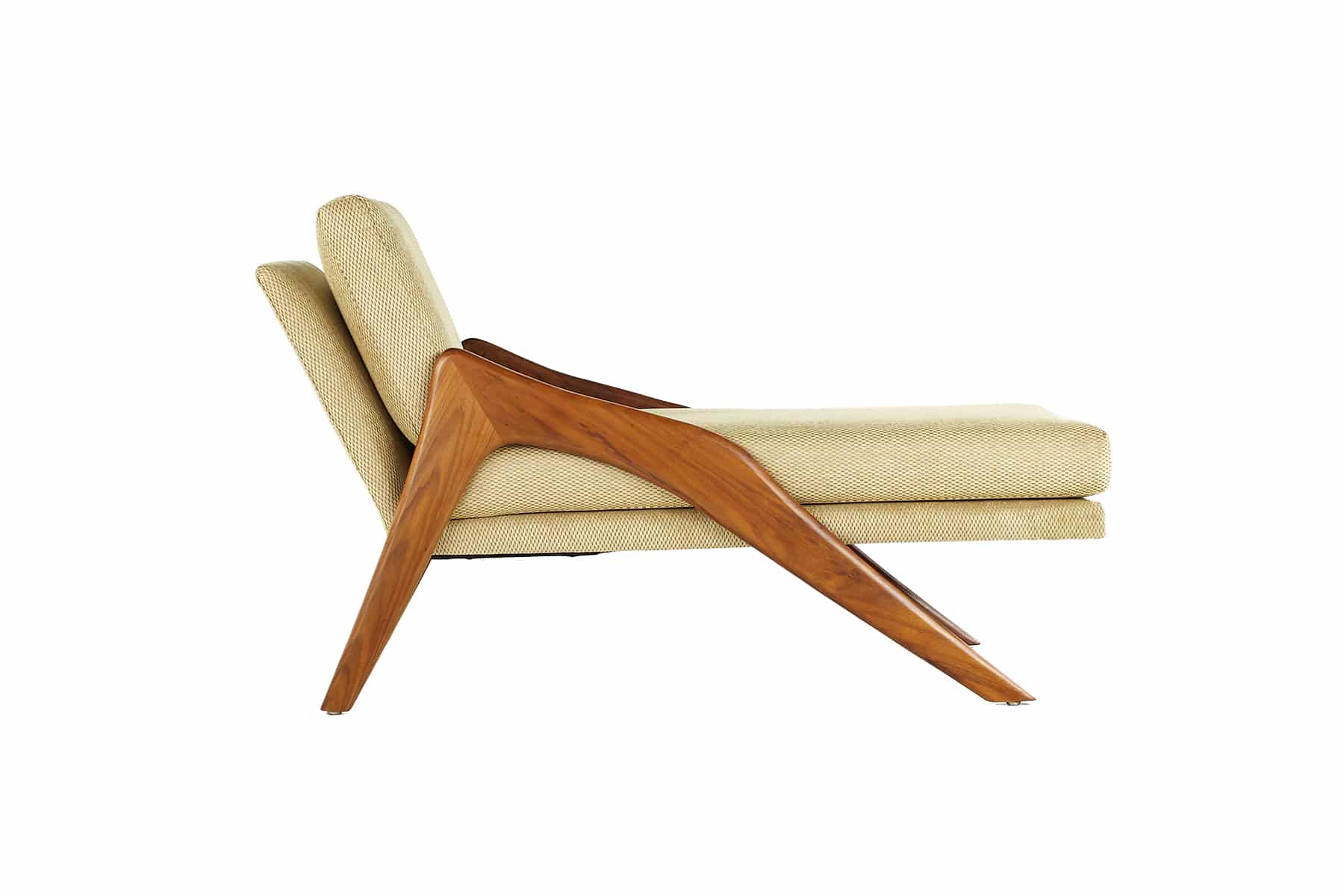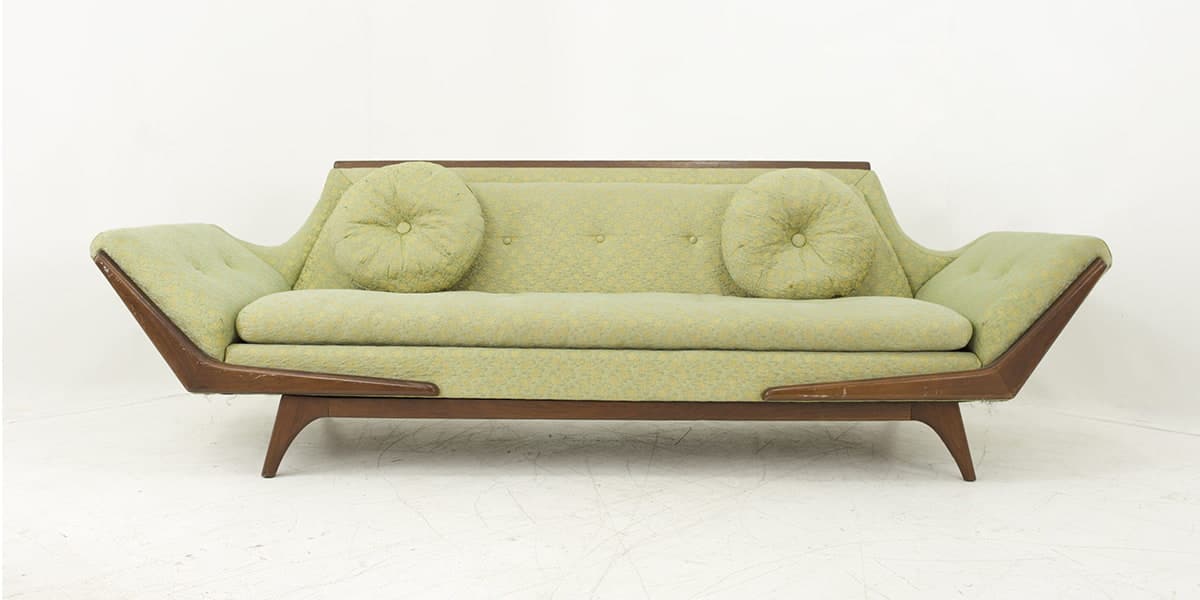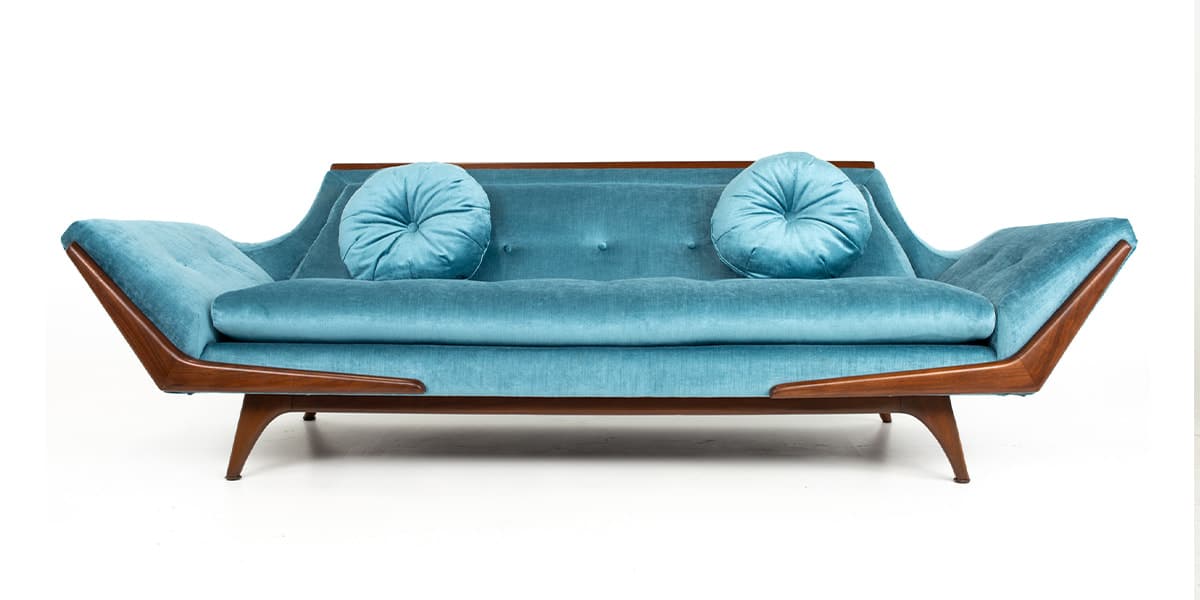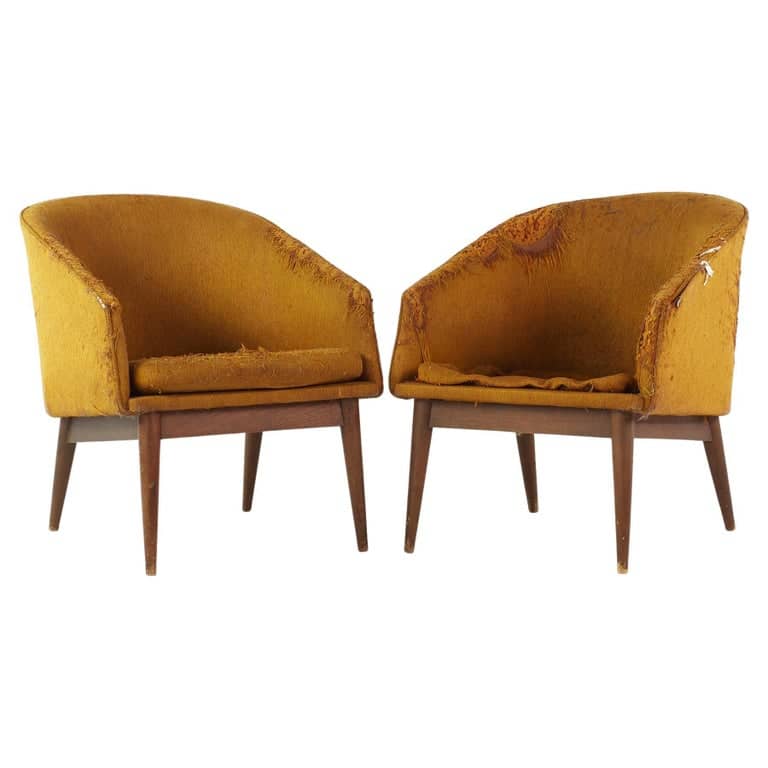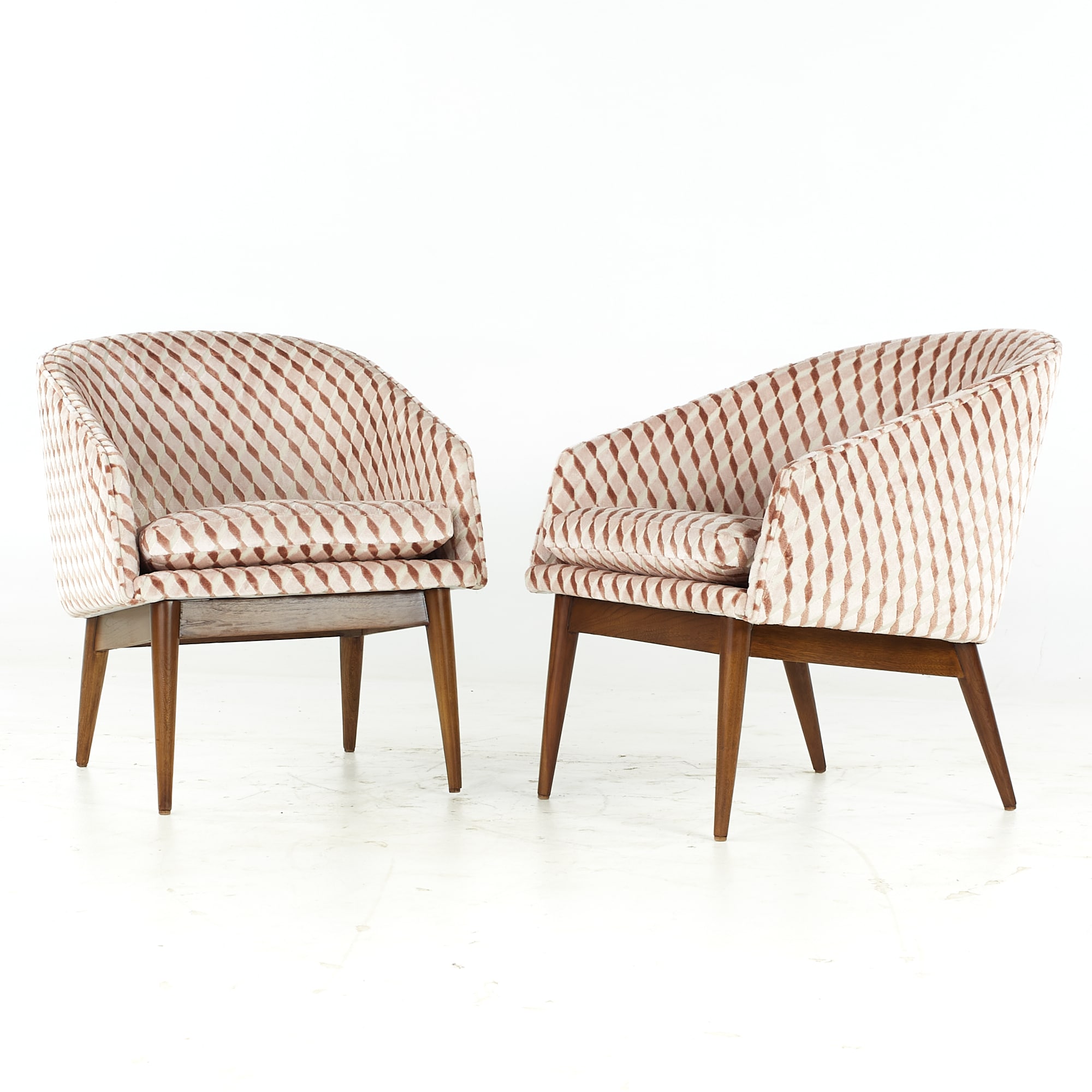 Have a piece that you want us to Restore or Reupholster?
Original Fabric
Some Fabrics are just too cool to changed out such as an Original Jack Lenor Larsen Sofa! If you love the original fabric we will go ahead and professionally steam clean and sanitize the sofa!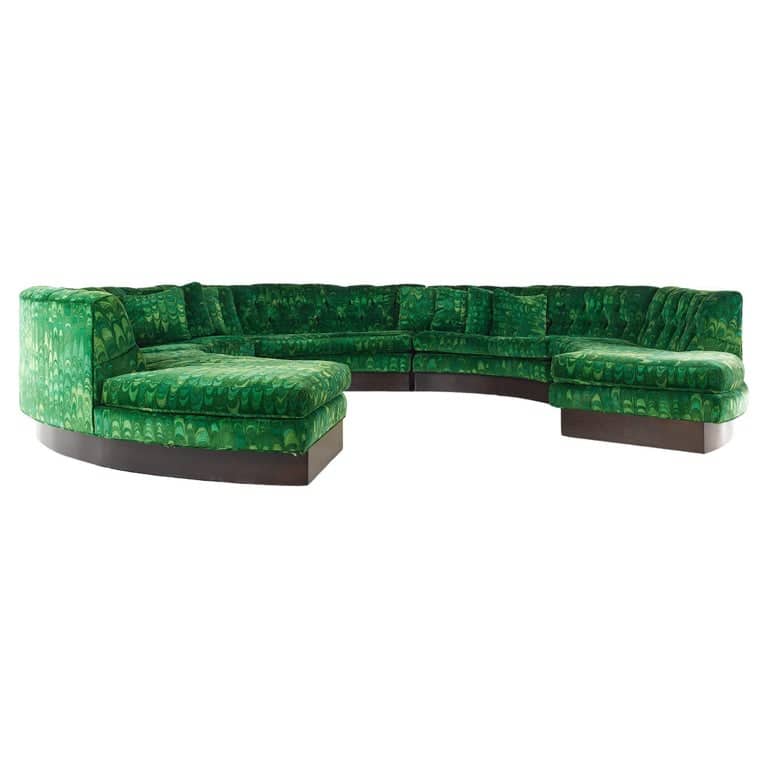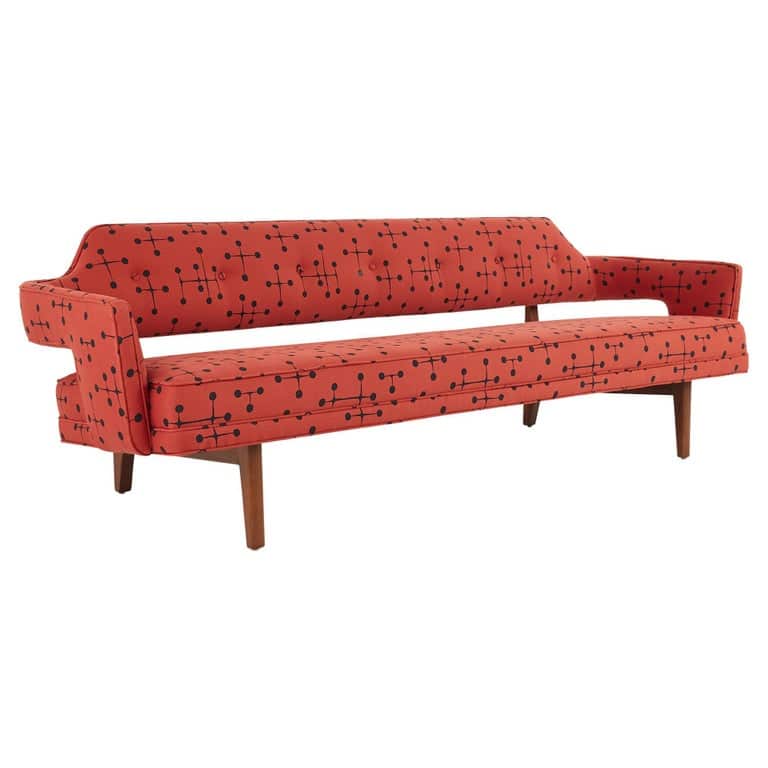 Re-Upholstery
Sometimes these beautiful pieces need a little love to regain their former glory. At Modern Hill, we understand the value and potential of these timeless pieces and offer a comprehensive reupholstery service to breathe new life into your cherished vintage finds. Whether you have a mid-century sofa that needs a refresh, or a set of classic dining chairs looking for a modern twist, our team of skilled craftsmen can transform them into something truly spectacular. With over 1500 rolls of fabric to choose from, we ensure a wide range of options to suit your personal taste and style, all while maintaining the integrity and character of your vintage piece.
Now For The Fun Part!
Let's Go Find a Piece!