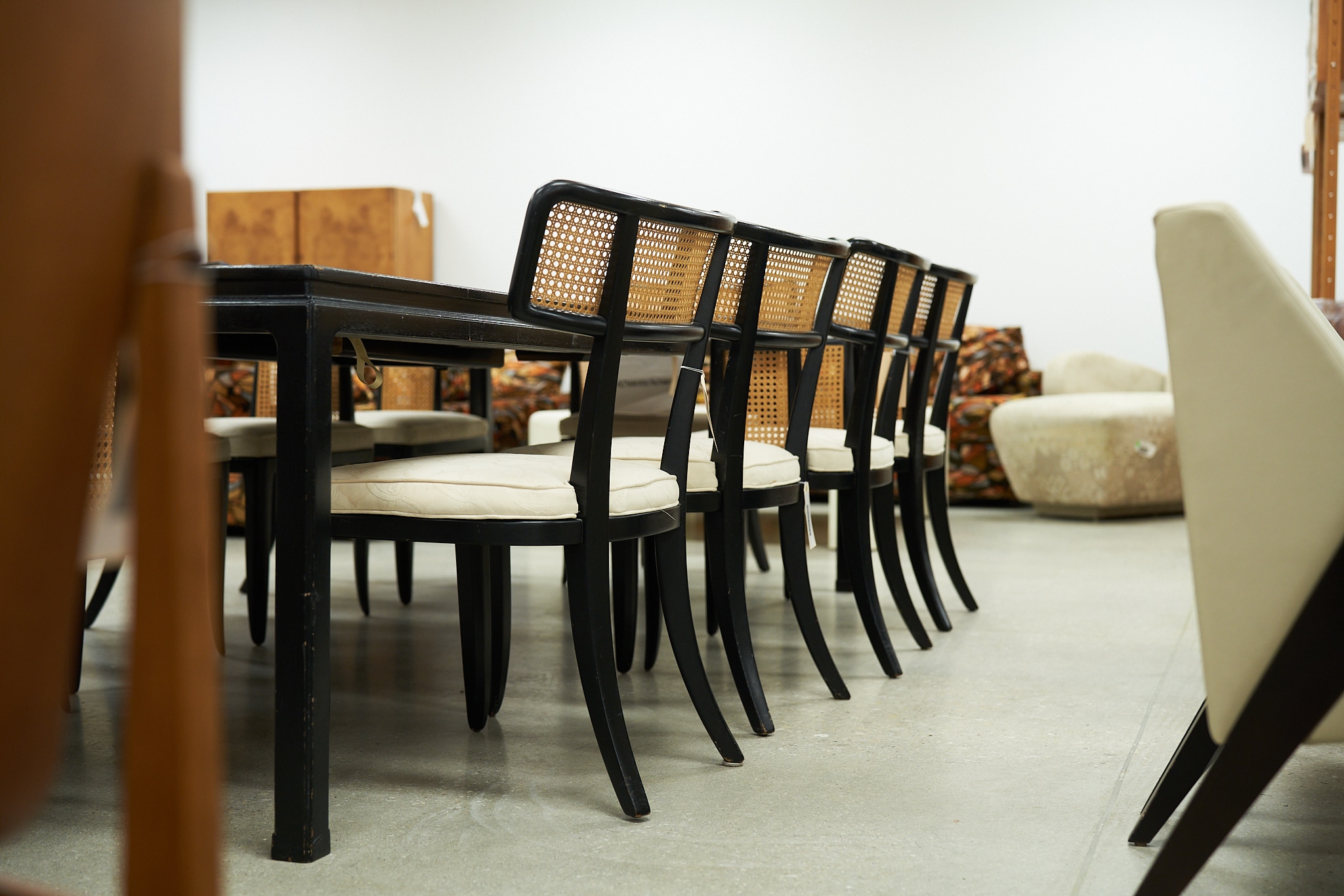 The Undisputed Expert In Mid Century Modern
Shop The United States Largest Collection Of Authentic Restored Vintage Mid Century Modern Furniture!
50,000
Square Foot Warehouse and Showroom Open To Shop!
20
Minutes From Downtown Chicago
#1
Trusted Source For Authentic Mid Century Modern Furniture
It's Never Been Easier To Buy Quality Vintage Mid- Century Modern Furniture!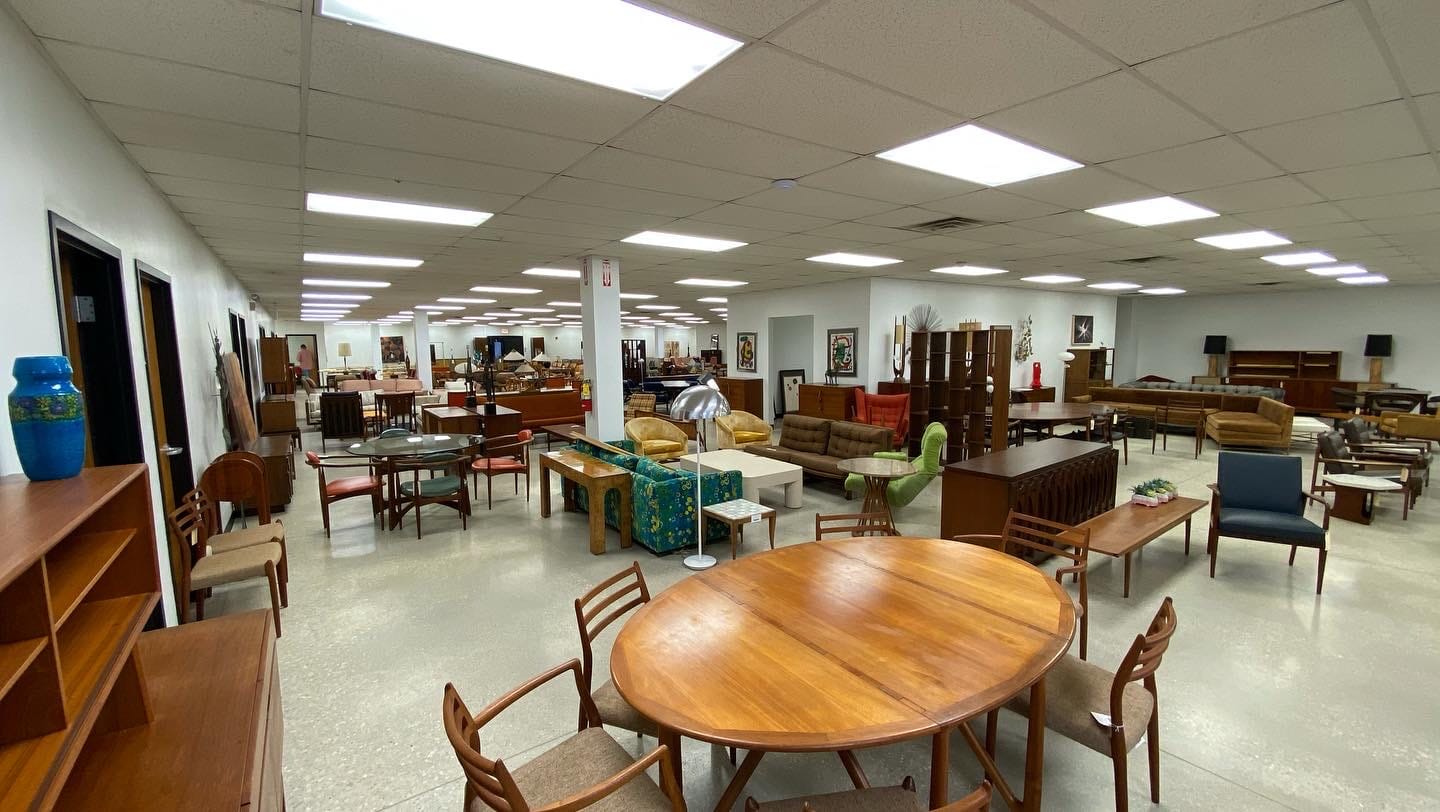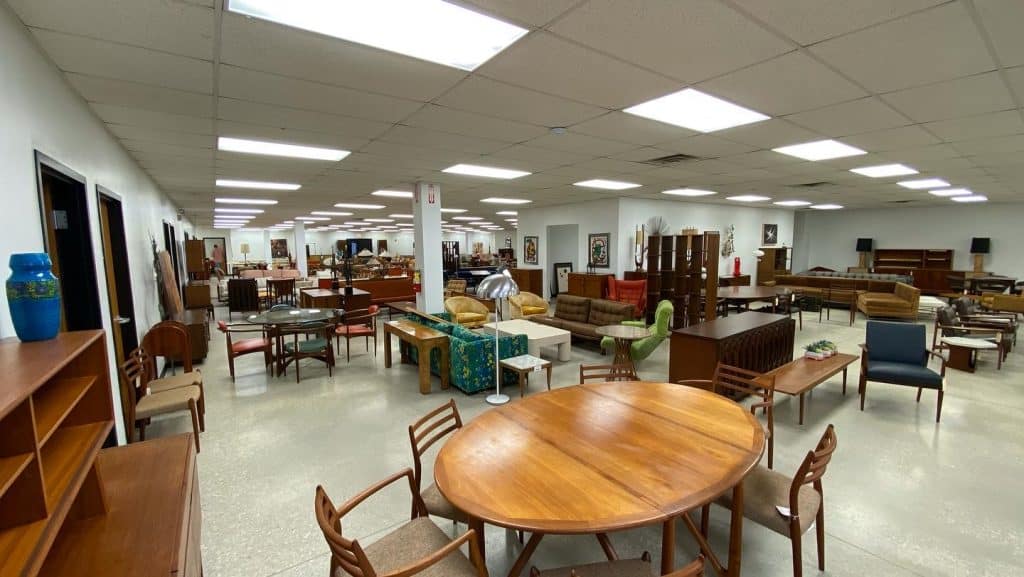 SHOWROOM
Our carefully curated 15,000 SQFT Showroom is packed full of the coolest vintage Furniture, Art, Lamps and Decor! Like Chicago weather the showroom changes drastically from day to day with New Product Constantly Coming In!
WAREHOUSE
Connected Directly To Our Showroom is Our 35,000 SQFT Warehouse Stacked High With As Much Mid Century As We Could Fit! Wander For Hours Up and Down the Isles For Hours And Make Your Wildest Mid- Century Dreams A Reality!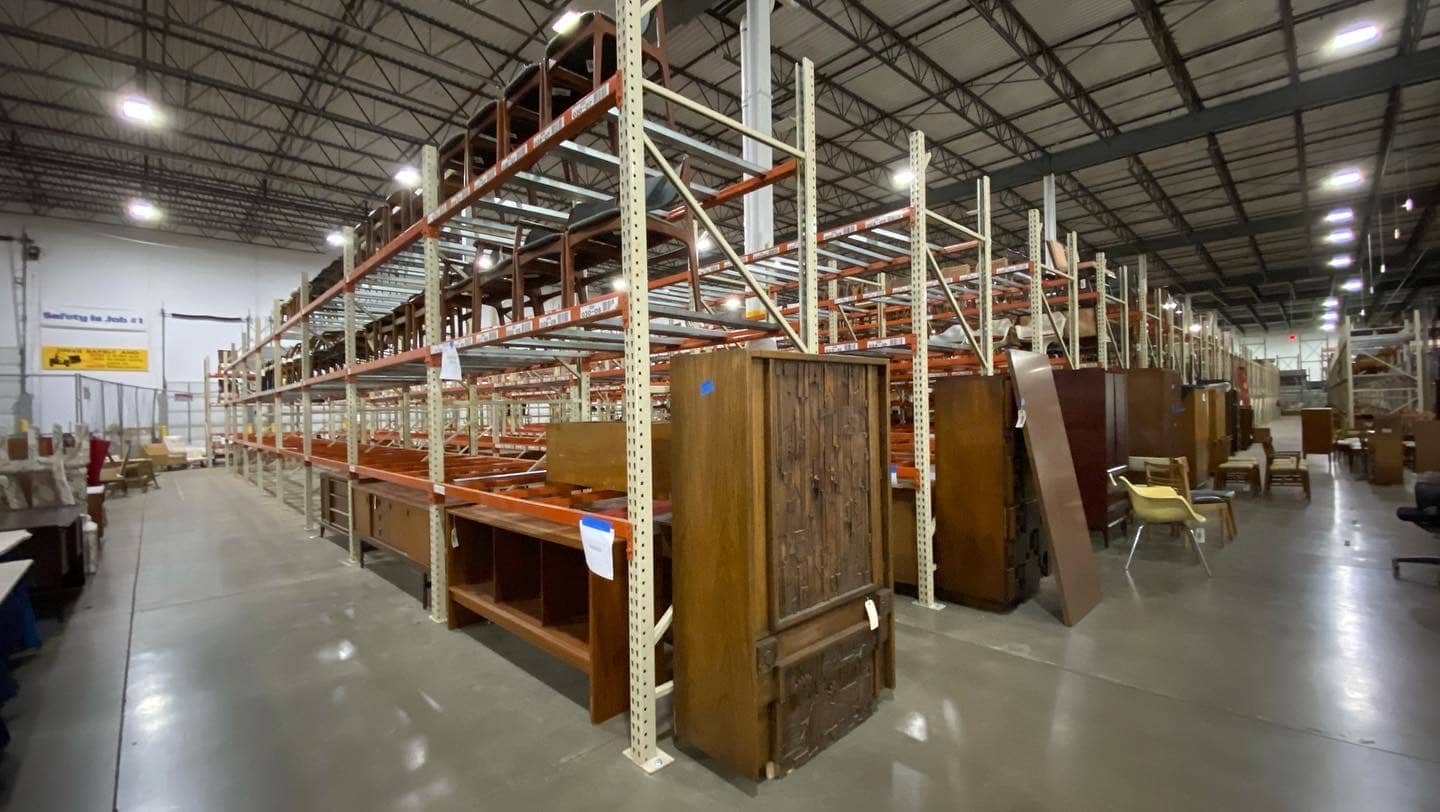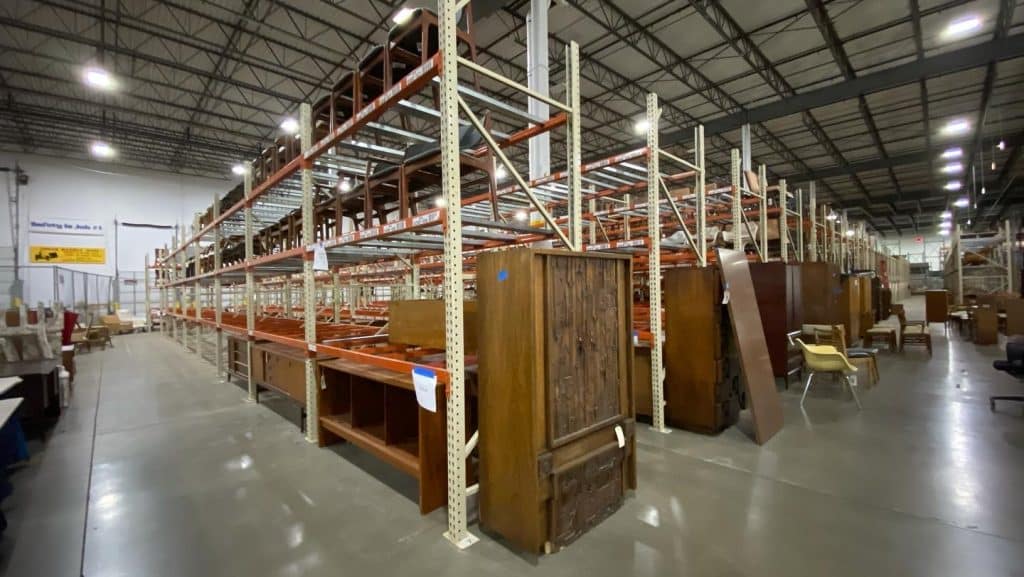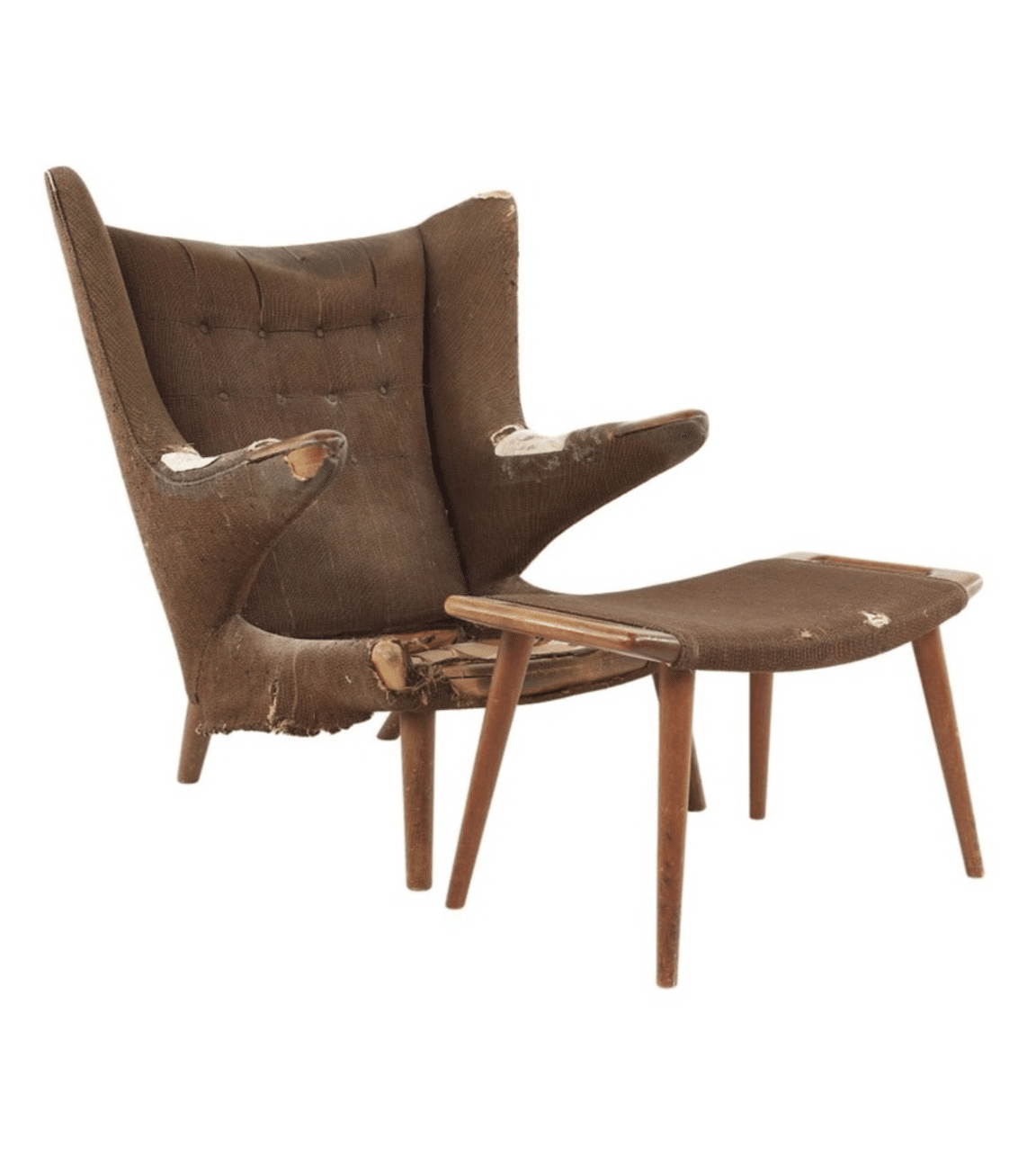 Find Your Perfect Piece
Come Shop Our Inventory Of Pieces and Find The Perfect Shape!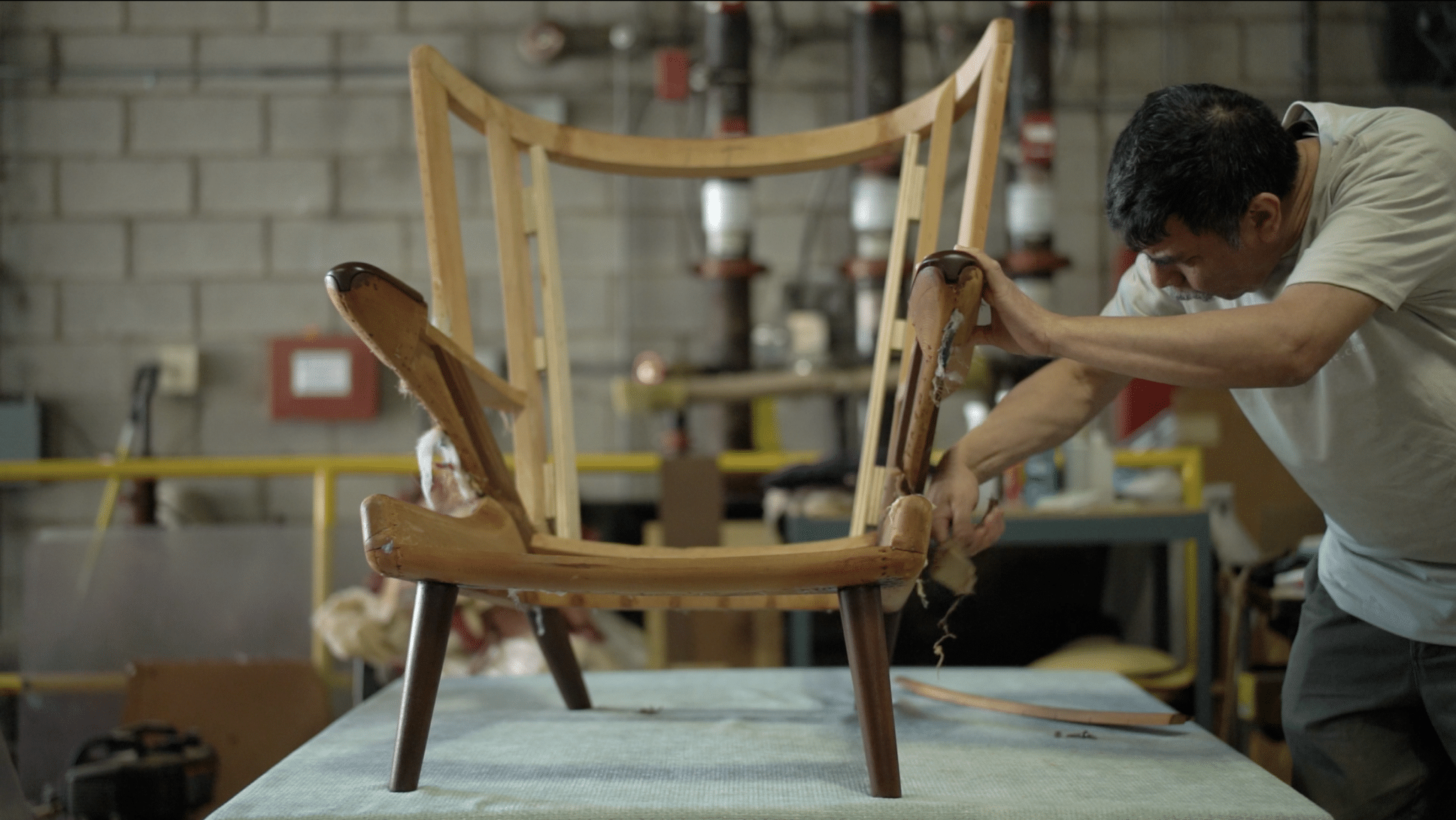 We Get It Ready For 60 More years Of Use
Our Experienced Team Of Craftsman will restore your vintage piece back to mint condition!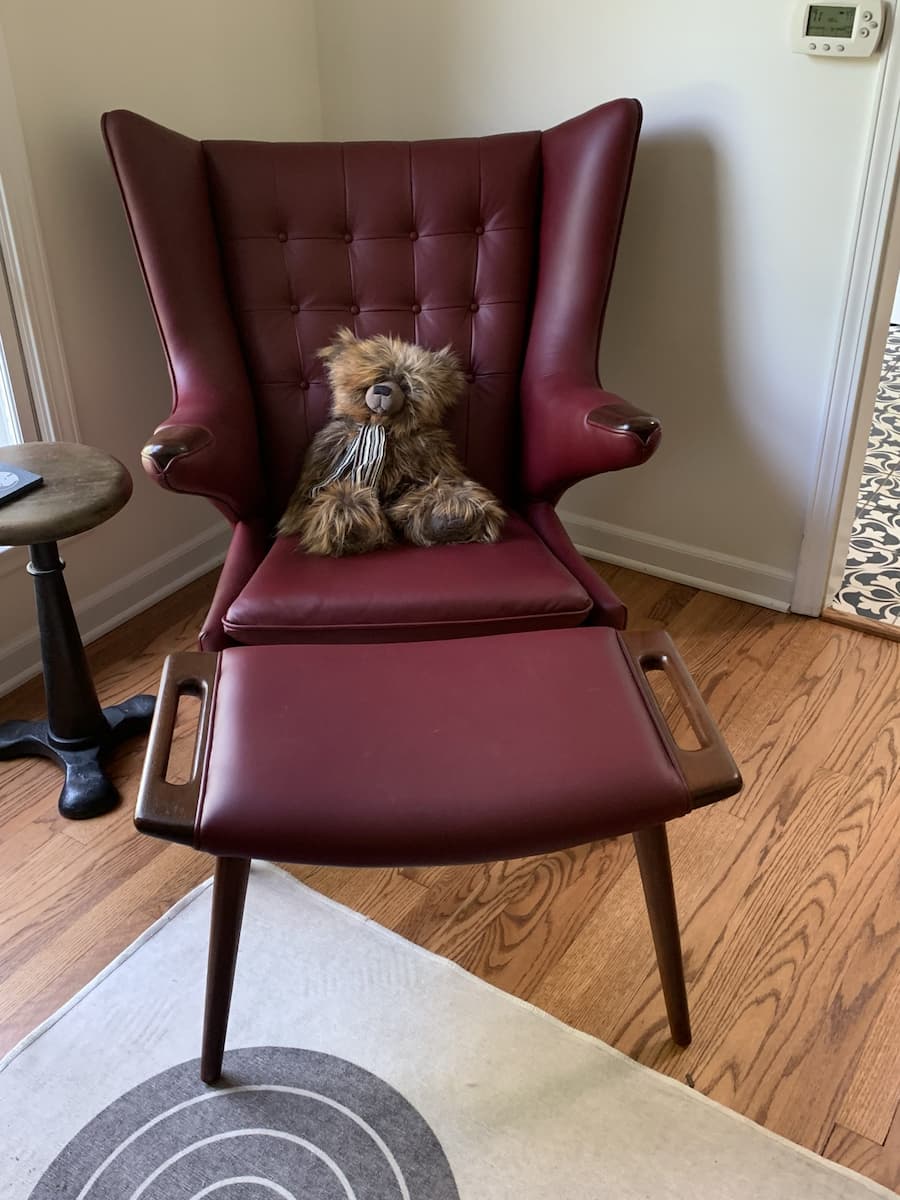 We Deliver Your Piece Anywhere In The Country
Local or Anywhere in The Country Modern Hill Delivers!
–Shop Top Designers–
100's
Of Famous Designers all In one Place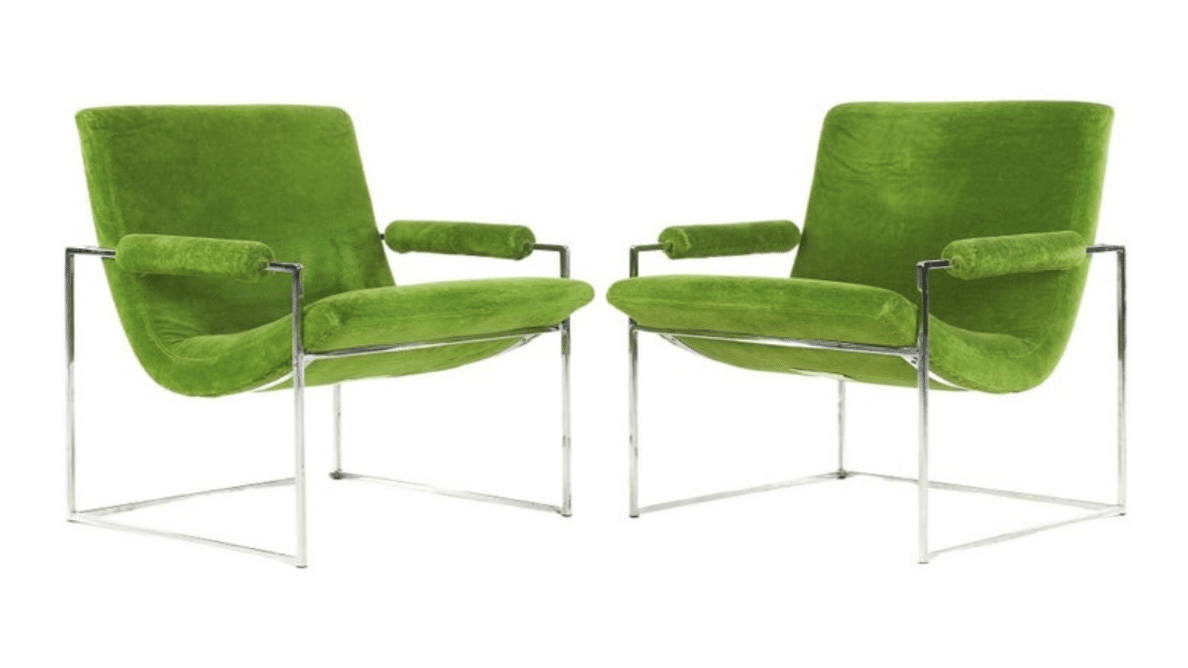 → Milo Baughman
Milo Baughman was a renowned American furniture designer who played a significant role in shaping the Mid-Century Modern movement. Born in 1923, Baughman's designs were known for their clean lines, bold shapes, and luxurious materials. His innovative approach and collaborations with esteemed manufacturers like Thayer Coggin and Glenn of California solidified his lasting impact on the world of furniture design.
George Nelson →
George Nelson was a pioneering American industrial designer and architect who played a crucial role in shaping Mid-Century Modern design. Born in 1908, Nelson's innovative creations were defined by their functional simplicity and aesthetic appeal, transcending the boundaries between art and practicality. As the design director for Herman Miller, he collaborated with iconic designers like Charles and Ray Eames, fostering a design legacy that continues to influence contemporary designers and captivate design enthusiasts worldwide.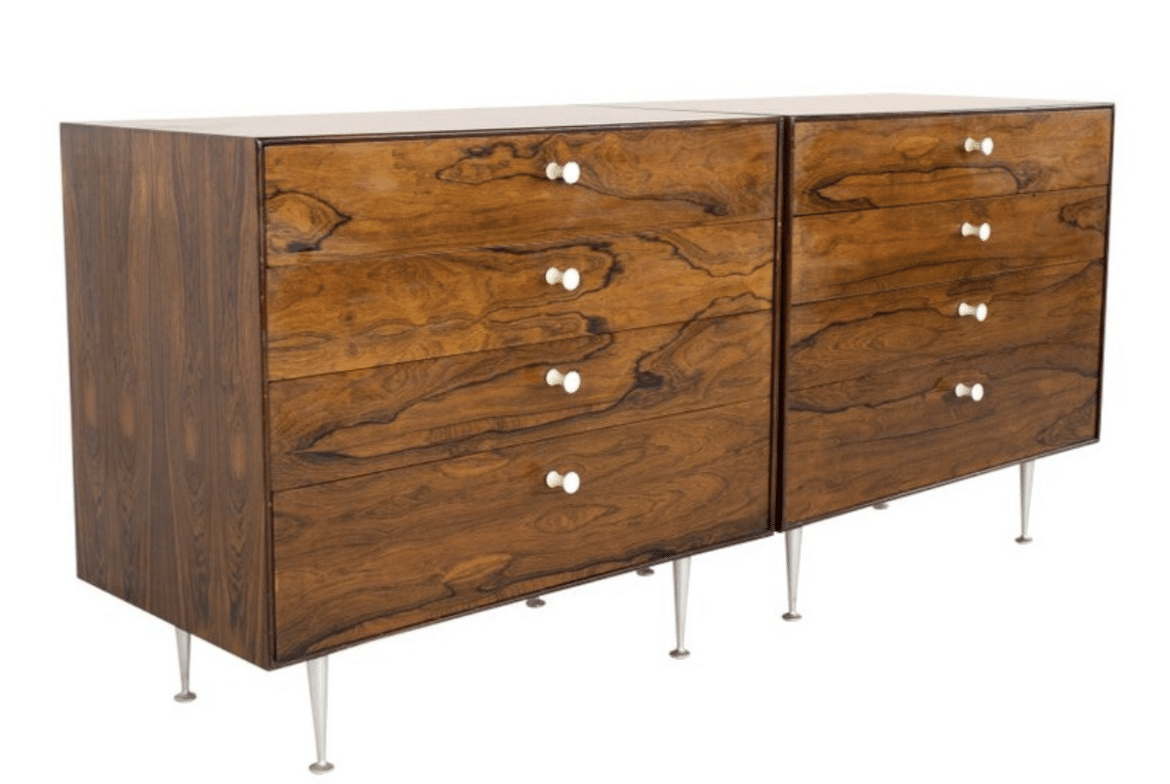 Charles and Ray Eames
Charles and Ray Eames were an extraordinary American design duo who left an indelible mark on the world of Mid-Century Modern design. Active from the 1940s through the 1970s, their innovative and timeless designs spanned furniture, architecture, and graphic design. Best known for their groundbreaking molded plywood and fiberglass chairs, the Eameses believed in the marriage of form and function, creating pieces that were both visually striking and practical. Their pioneering work and visionary approach have secured their legacy as two of the most influential designers in history.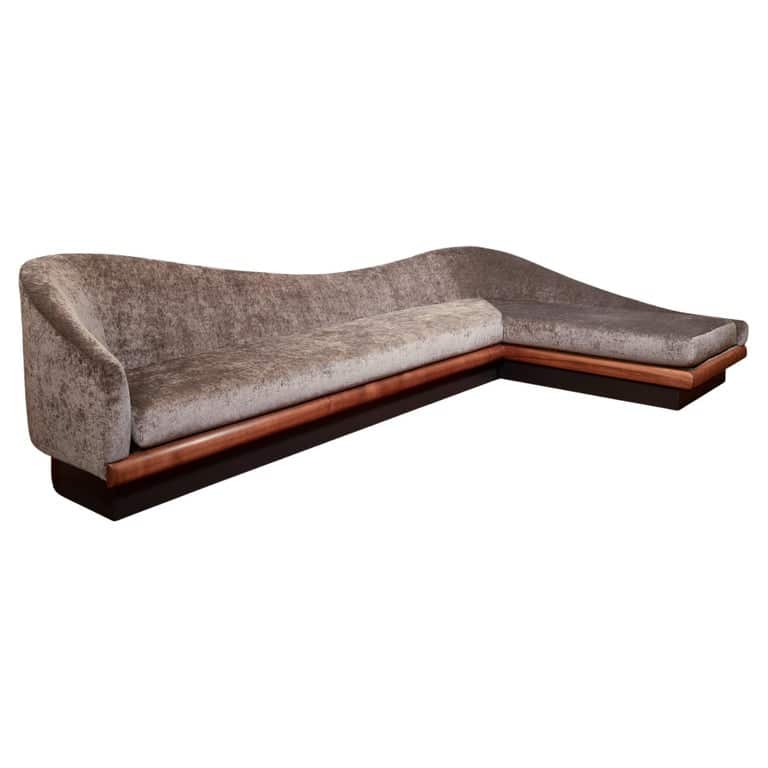 → Adrian Pearsall
Adrian Pearsall was a prominent American furniture designer who significantly influenced the Mid-Century Modern movement. Born in 1925, Pearsall's designs were characterized by their sculptural forms, clean lines, and bold, innovative use of materials. As the founder of Craft Associates, Pearsall introduced a range of distinctive furniture pieces, including the iconic gondola sofa and various elegant lounge chairs. His unique designs and commitment to quality craftsmanship have earned him lasting acclaim in the world of furniture design.
Paul Mccobb→
Paul McCobb was an influential American furniture designer, recognized for his significant contributions to the Mid-Century Modern style. Born in 1917, McCobb's designs were characterized by simplicity, clean lines, and functional forms, embodying the essence of post-war American minimalism. As the creative force behind the Planner Group and Directional Furniture, McCobb's timeless designs continue to inspire admiration and appreciation among design enthusiasts and collectors alike.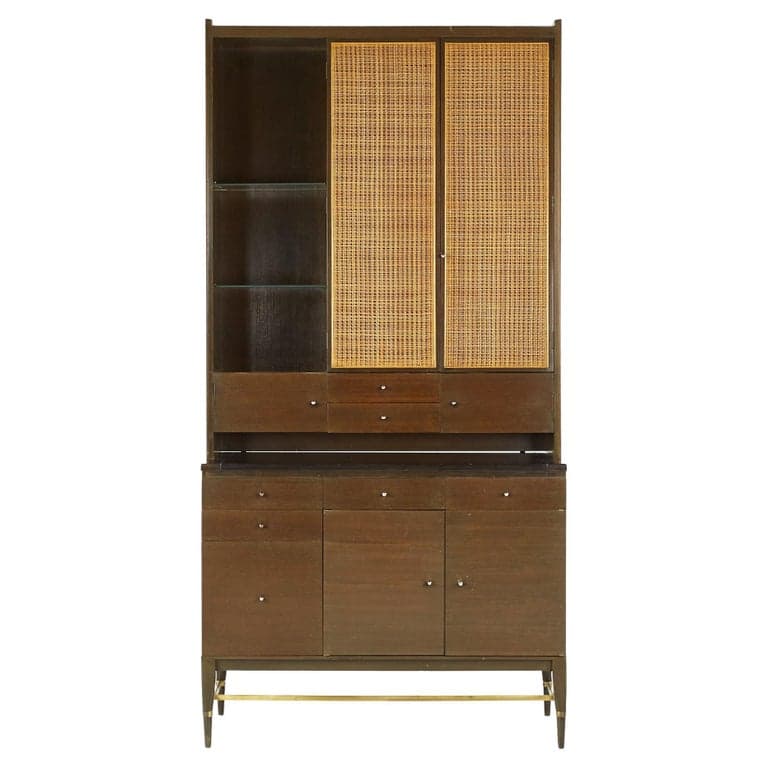 Edward Wormley →
Edward Wormley was a celebrated American furniture designer, instrumental in defining the Mid-Century Modern aesthetic. Born in 1907, Wormley's designs blended traditional and modern elements, showcasing refined elegance and attention to detail. His successful collaboration with the manufacturer Dunbar Furniture led to the creation of some of the most iconic pieces of the era, earning him a prominent place in the history of American furniture design.
EASY TO GET TO AND OPEN 7 DAYS A WEEK
Store
9500 W 55TH ST
MCCOOK IL
60525
708-497-9111
Hours
Monday-Saturday 10am-5pm
Sunday 12pm-5pm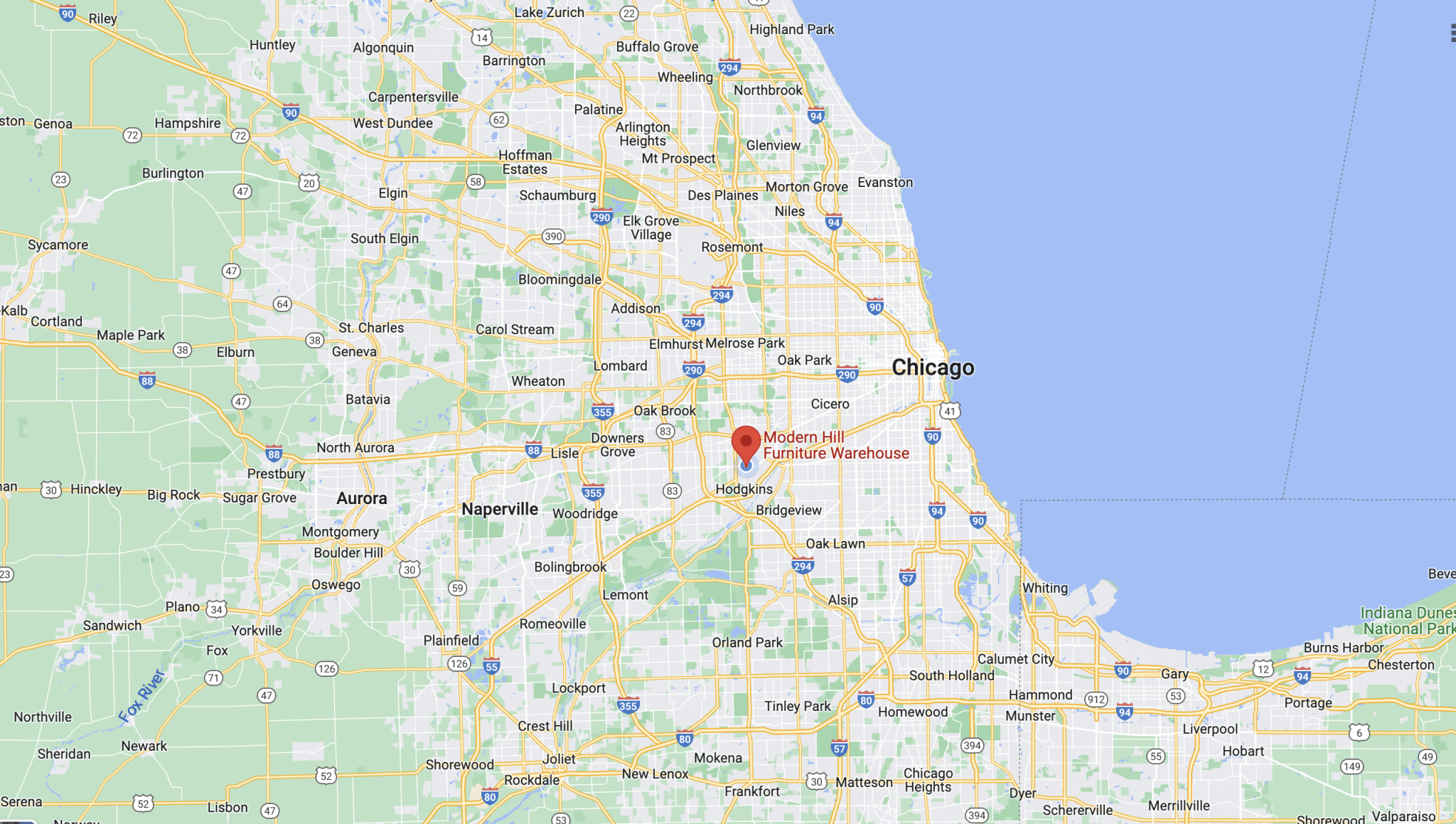 Can't Wait To Get To The Warehouse?
Excellent
4.6
★
★
★
★
☆
Based on 63 reviews from
Dann Schaefer
★★★★★
My wife and I found the motherlode of mid century modern furniture, we will be going back soon.
Patty Warren
★★★★★
We bought a MCM headboard from Modern Hill Furniture Warehouse. They beautifully restored the wood prior to shipping the headboard. The headboard is the focal point of our bedroom.
Stevan Isteefanos
★★★★★
Best experience I've ever had while furniture shopping. They are very knowledgeable and have many incredible pieces
Rohit Beri
★★★★★
Found furniture pieces that haven't been publicly available for sale in decades. Great workmanship
Michael David
★★★★★
Top tier customer service. They care about your furnishing vision and goals.
Jesse Pace
★★★★★
Top notch customer service and one of the best selections of rare mid century pieces around. The fit and finish of their restorations are impeccable. Definitely recommend using them for any high end decor projects.
Ken Vieth
★★★★★
Hey Mike & MHFW team,Just a quick note to compliment you on the pieces that were delivered to our house yesterday. They look great!As well, kudos to the shipping department. The packing was first rate, and the driver treated the pieces with an exceptional degree of care. I have never seen better attention to detail in a delivery.Thanks and see you again one of these days.Ken and Cheryl
John Hall
★★★★★
Amazing selection- great prices and friendly staff!!! Love this place!!!!
Matthew Piekarczyk
★★★★★
Coil Lybbye
★★★★★
Sold a MCM chair, was a very good experience. Everything went very smooth with payment and pickup for delivery.
Jill Jensen
★★★★★
This place is the place to go for vintage Scandinavian furniture! So many cool pieces. The owner is very helpful and knowledgeable.
Sandra Navarro
★★★★★
Kristy Warren
★★★★★
Loved all the modern vintage furniture options. Exquisite collection . Highly recommend 👍
Rocio Torres
★★★★★
Rocio Garcia
★★★★★
Marylin flores
★★★★★
Samantha Diaz
★★★★★
Jovanni Baez
★★★★★
Maria Calderon
★★★★★
Great place to shop modern vintage furniture. So many options and so much to choose from. Guaranteed to find something you love!
Jason Keller
★★★★★
My wife and I purchased a Milo Baughman dining table from Modern Hill and have been telling everyone who will listen about our great experience. They have an unreal selection of MCM gems, amazing customer service, a talented restoration team, and quick delivery. Barry kept us updated throughout the whole restoration process. We'll definitely be back!
Susan Lautenbach
★★★★★
Modern Hill Furniture purchased my vintage dining set. I was offered a fair price and was supported by the professional mover that they sent to pick up the furniture. This is a trustworthy and professional organization.
Jorge Santiago
★★★★★
I am in California and purchased a couple headboards and a nightstand from Modern Hill Furniture. The level of customer service can't be beat! Whether I was talking to the knowledgeable gentleman answering the phone, or texting back-and-forth with Barry (the owner), my questions were always immediately answered and every concern was met! They sent me pictures of the items as they were being refinished to make sure I was happy, and the final products are breathtaking ! We are shipping our items to Hawaii and the delivery service was equally impressive! The delivery price from Chicago to California was VERY reasonable, the delivery drivers were very professional & punctual, and Modern Hill even had them wrap the items for me to they are ready to ship!Seriously couldn't be happier with the service and furniture we received, highly recommend Modern Hill!
Carl Chadek
★★★★★
We were looking for appropriate furniture for our fantastic 1970s, post modern, condominium lobby. We already had Barcelona Chairs, but needed something with arms that complimented them. Modern Hill had exactly what we needed along with upholstery samples. Florence Knoll originals! The refurbishing and reupholstering made then look showroom new. Fabulous!
Robert Paul
★★★★★
In higher education, when a letter of recommendation is written on behalf of a student seeking admission to medical school or law school, the phrase 'outstanding' and 'without reservations, without hesitation.' is understood the applicant is in the top 5% of undergraduates; in like fashion, my experience of of Mike, Barry, and the entire crew at Modern Hill Furniture is 'outstanding' and wholeheartedly recommended them 'without reservation, without hesitation.' Obviously, even a quick look at the furniture featured on their Web site, which includes high quality and carefully curated pieces from American and Danish Mid-Century Modern manufacturers, will spark an admiration and appreciation of the breadth and depth of stock, a stock that is continuously being replenished and refurbished. In all my interactions with Modern Hill, whether by phone or email or in person, the entire team were passionate and knowledgeable and they demonstrated the highest level of craftsmanship and an attention the smallest detail that is so rare nowadays and so welcomed. Their warehouse is a beehive of activity as upholsters and woodworkers and finishers take the pre-owned, banged up and bruised, and transform them into things of great, enduring beauty. During the process of picking and choosing and finishing my furniture (dining room set, living room chairs and sofa, credenza) the team took the time to assess my tastes, preferences, and sensibilities and never exerted any pressure, but were pleasant, patient, and flexible, adaptable and responsive to my requests and questions. A+ furniture, A+ service.
Mary Bryan
★★★★★